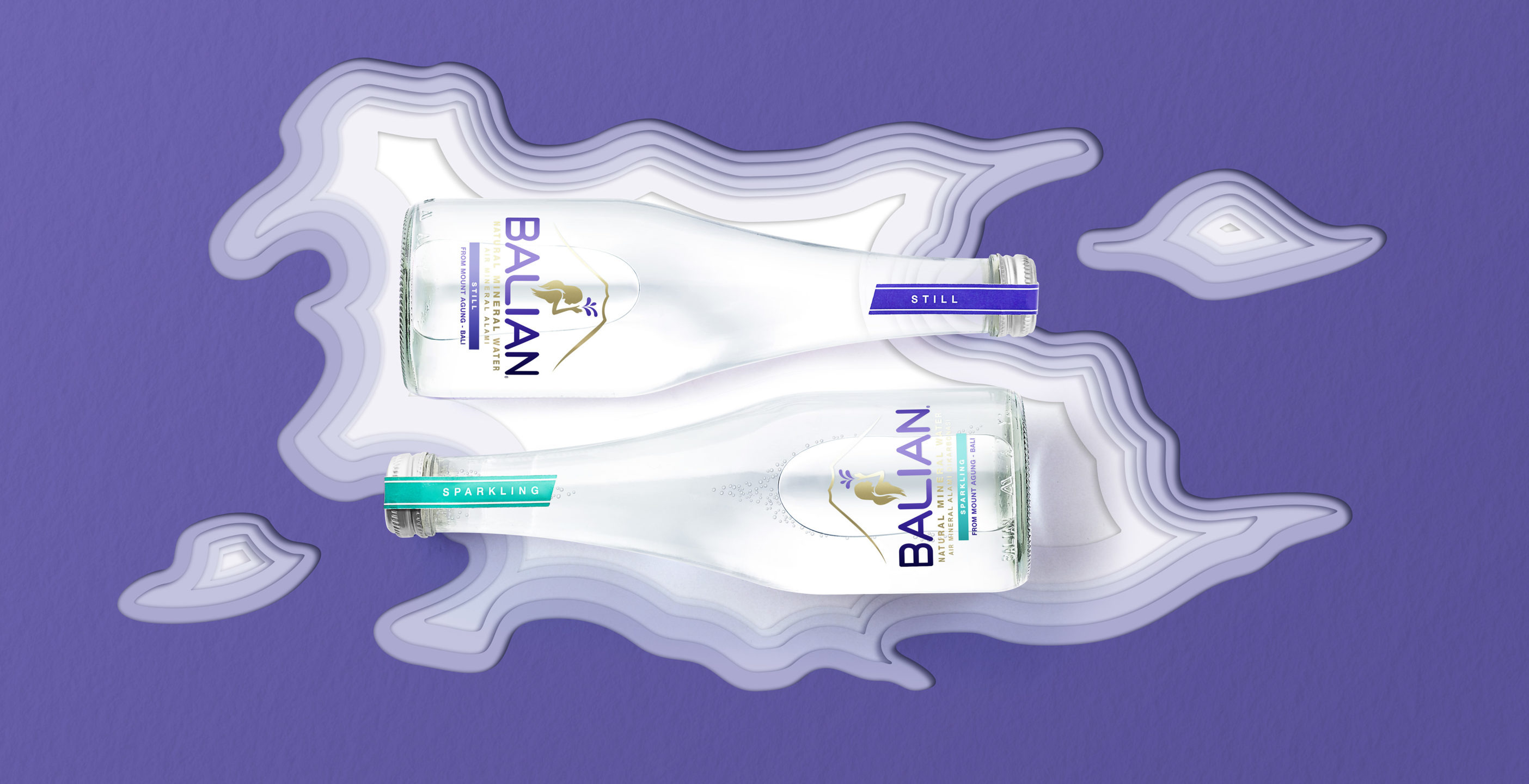 ---
---
Water coming from Bali, the "Island of Gods"
Balian water is a tribute to the Balinese legend that sacred Mount Agung was created from a fragment of Mount Meru, the spiritual axis of the universe.
---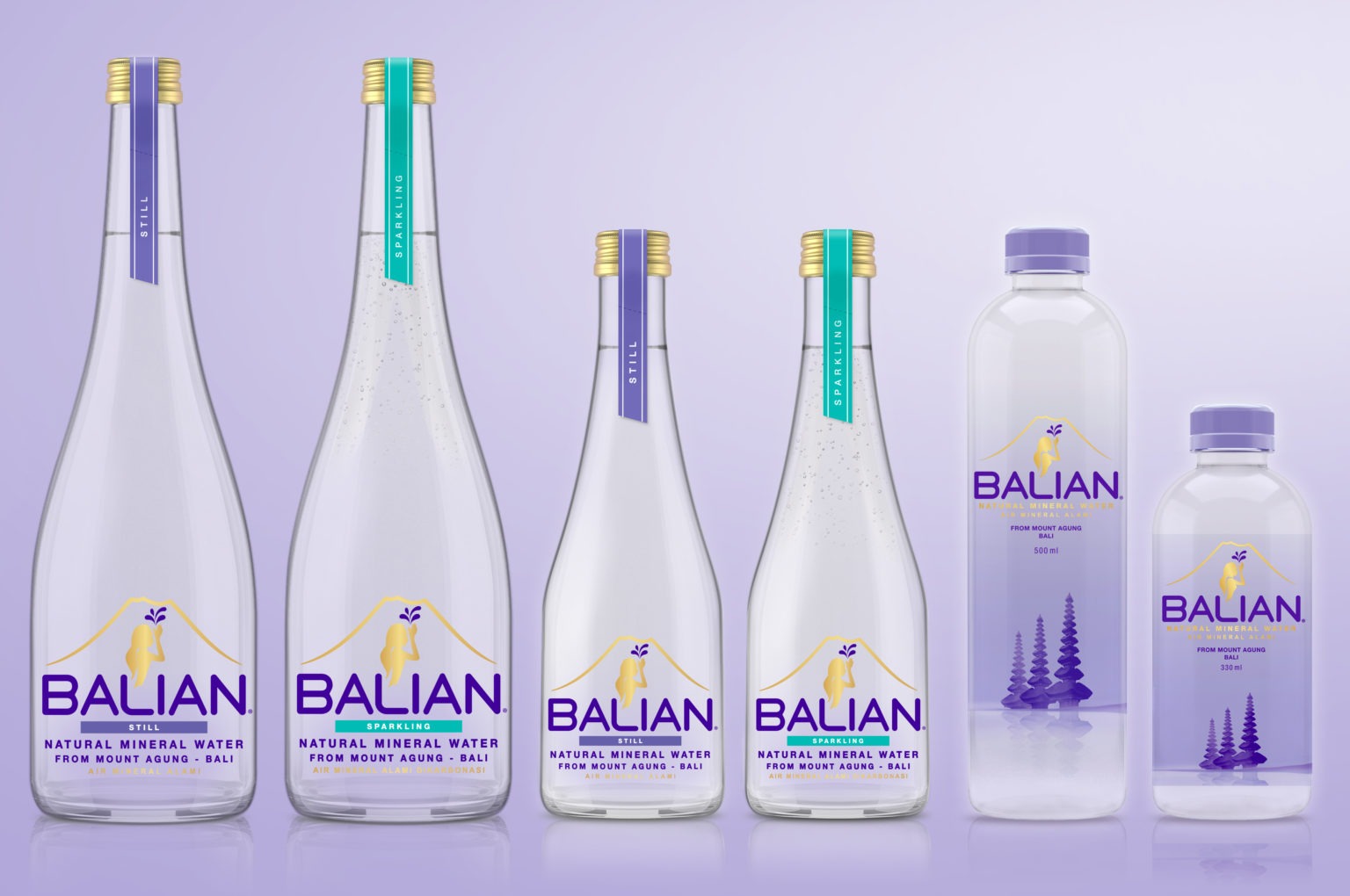 ---
A unique brand
Crepuscule worked closely with PT Bali Agung Waters to create the brand, its universe, its identity, its tone of voice by creating 2D and 3D packaging.
Inspired by the Balinese culture, "what is important is not what you own, but what you give… " We depicted the story of this water coming from Mount Agung as an offering to the world using a gold silhouette with spring water coming from her hands.
Balian is certified Natural Mineral Water and is one of the only two brands in Indonesia only to be able to claim this.