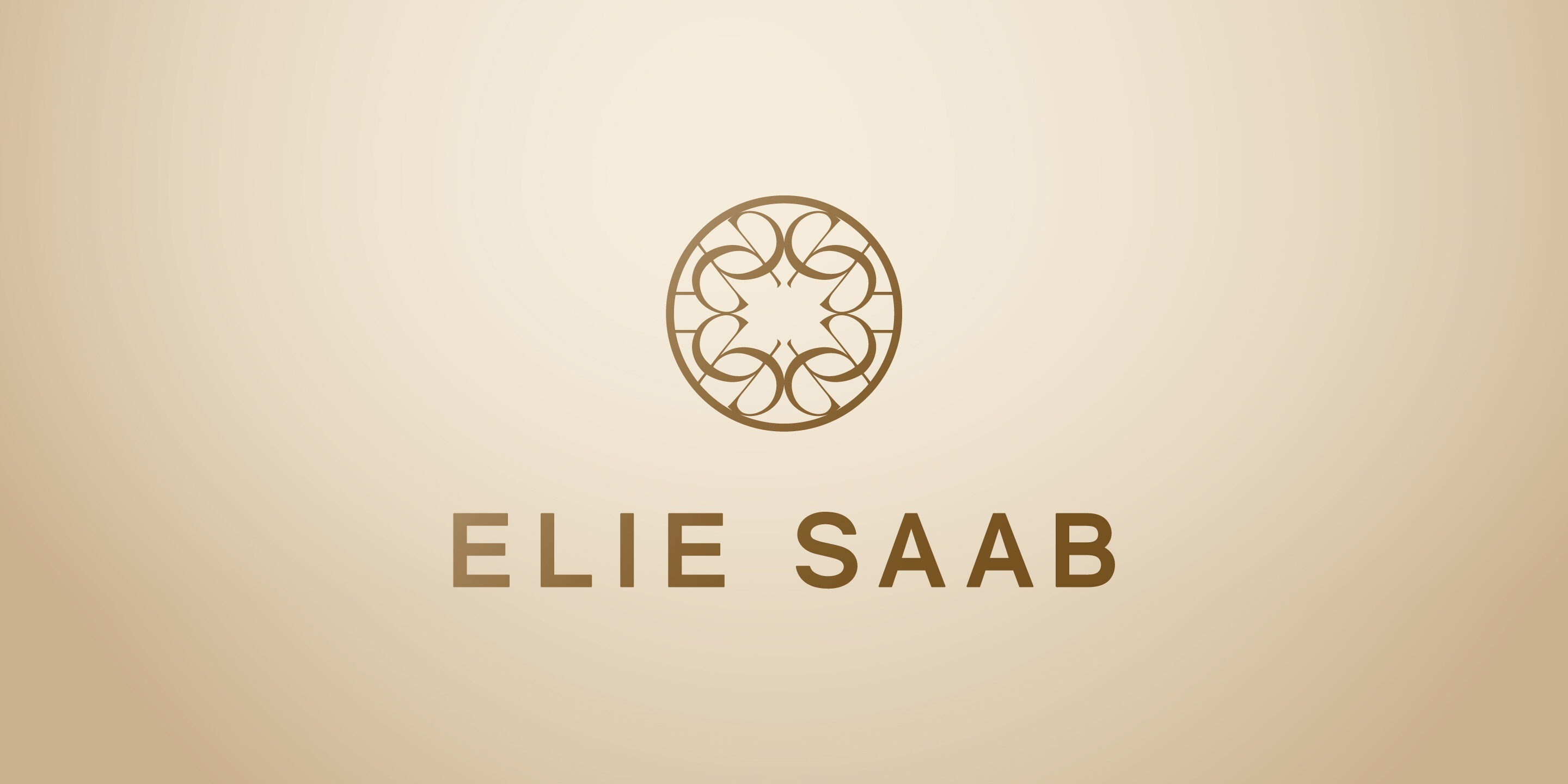 ---
Our longtime partnership with ELIE SAAB started with preparing the worldwide launch of LUMIÈRE, the new LE PARFUM fragrance, celebration of the "Mediterranean Sea" light.
Crepuscule was commissioned to develop an entire merchandising tool set to support this event. We designed a new customer experience environment through a 9sqm outpost, inspired from the "Catwalk" atmosphere. The outpost includes stocking desks/column and tester elements.
A retail display in mall and HOG were created according to ELIE SAAB's brand and franchise DNA.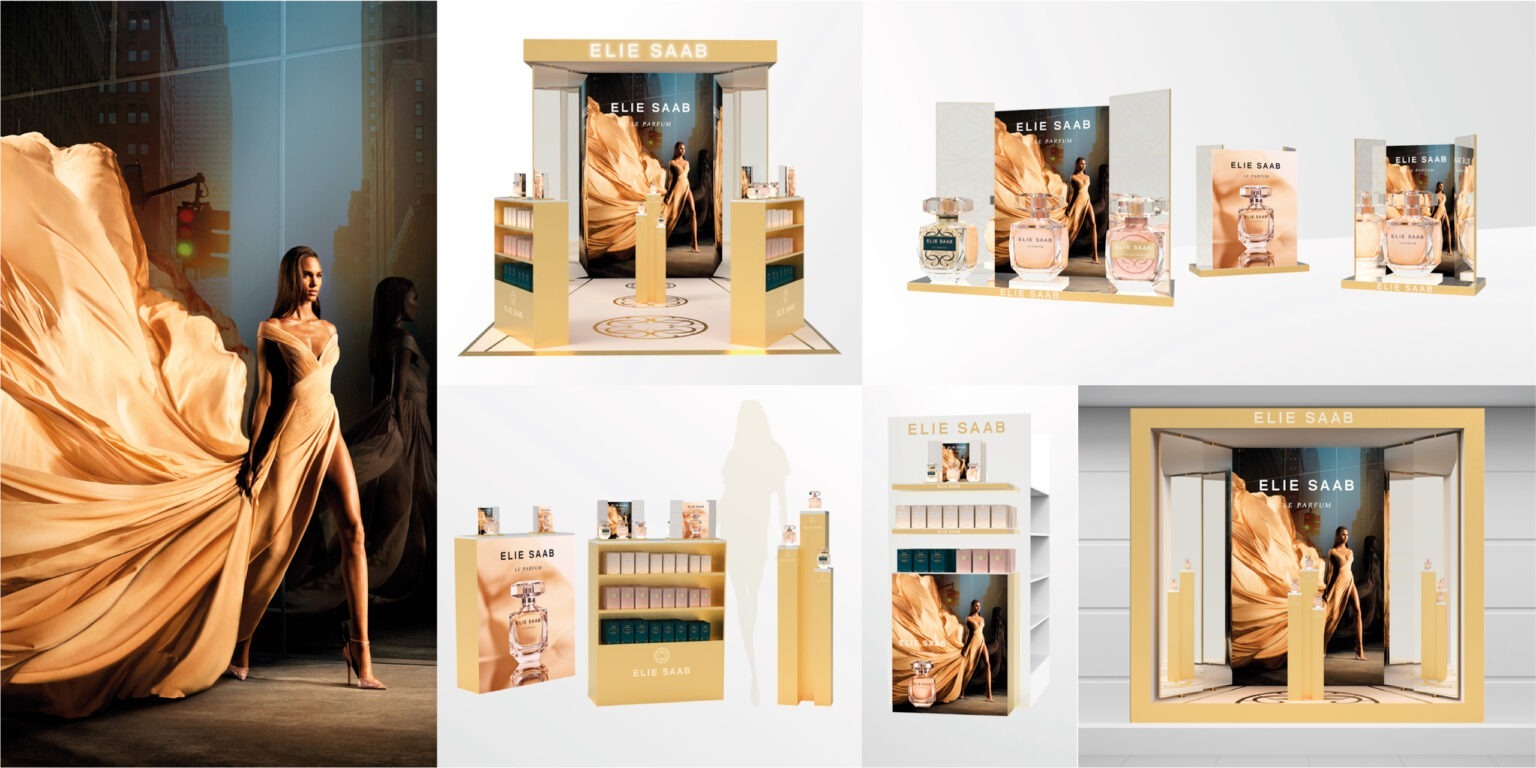 For GIRL OF NOW, a new franchise targeting younger women, Crépuscule designed an outpost and other merchandising tools, revealing a yacht stern in a girly and colorful mood, bringing an escape & luxury touch to this summery launch.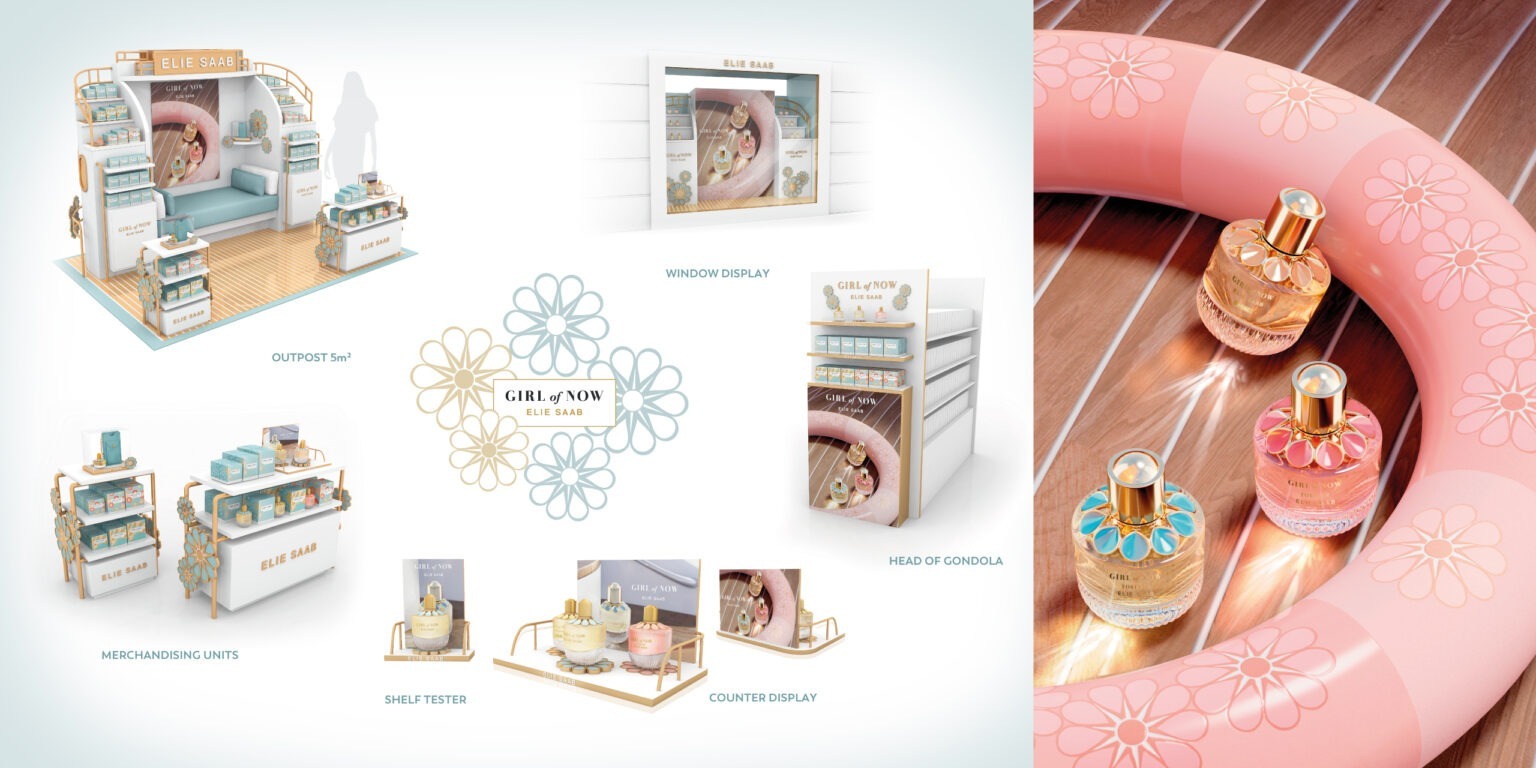 Thanks to the success of the GIRL OF NOW franchise, ELIE SAAB launched in June 2022 a new fragrance : For an hedonistic princess, living life to the fullest, enjoying a colorful and refreshing lifestyle : LOVELY. For this unique fragrance, Crépuscule designed another merchandising ensemble with flower-shaped elements and spring colors with girly mood.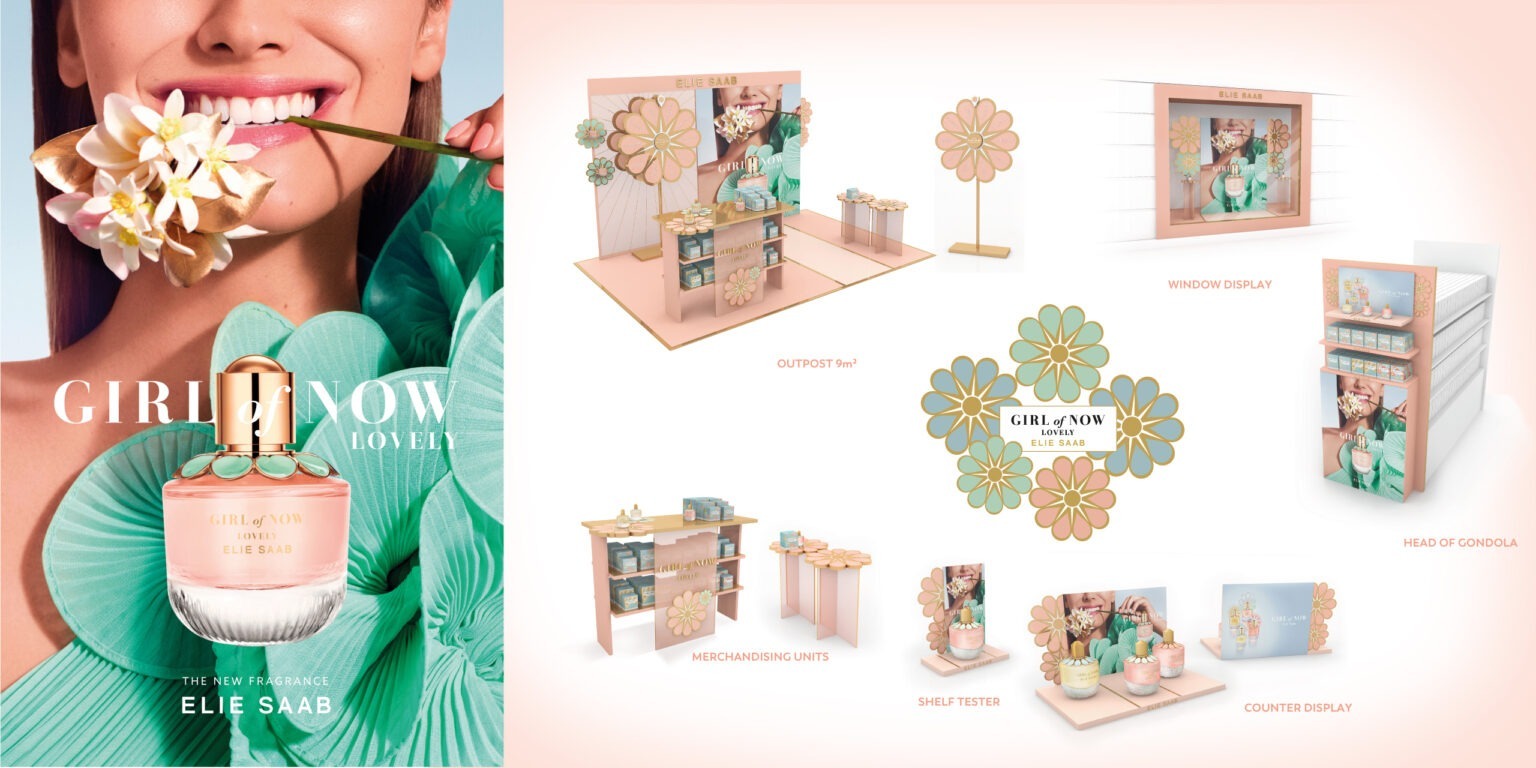 ELIE SAAB ELIXIR is the closest to a love potion a woman can get!
For this worldwide launch in February 2023, during the Paris Fashion Week, Crépuscule designed different supports : merchandising, travel retail hotspot for the TAX FREE WORLD ASSOCIATION, as well as the new store window display for the Milano, Paris, New York, Abudhabi and Beirut flagship boutiques.