---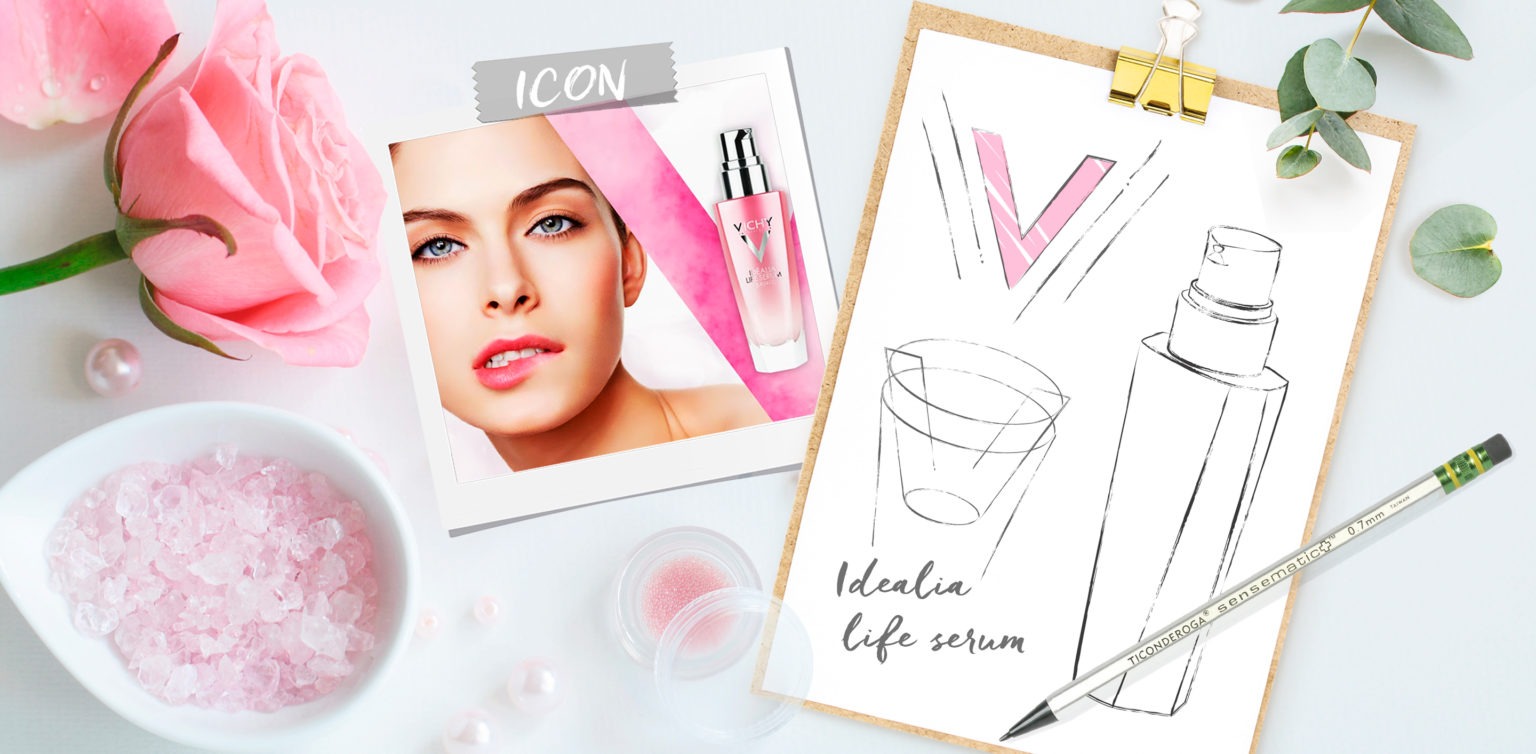 ---
Crepuscule launches the new shape of Vichy serums.
The new face care Idealia Life Serum uses the latest technological progress of the Vichy Laboratoires and crowns their premiumization among the selective distribution channels.
To celebrate its positioning, the brand creates a new mnemonic glass bottle, emphasizing its core values.
The design goal is to convey both technicity and sensoriality, key attributes of the brand. The agency's solution: a slender shape with marked edges, bringing a strong personality and illustrating both performance and expertise. A distinguished design, balanced by feminine finishing: a soft metallic pink, with a subtle gradation.
First launched for the Idealia range, it becomes the new structure for all Vichy serums. At the same time, a global thinking on the Idealia graphic identity has been done, to improve perception of expertise, premiumness and femininity.
---