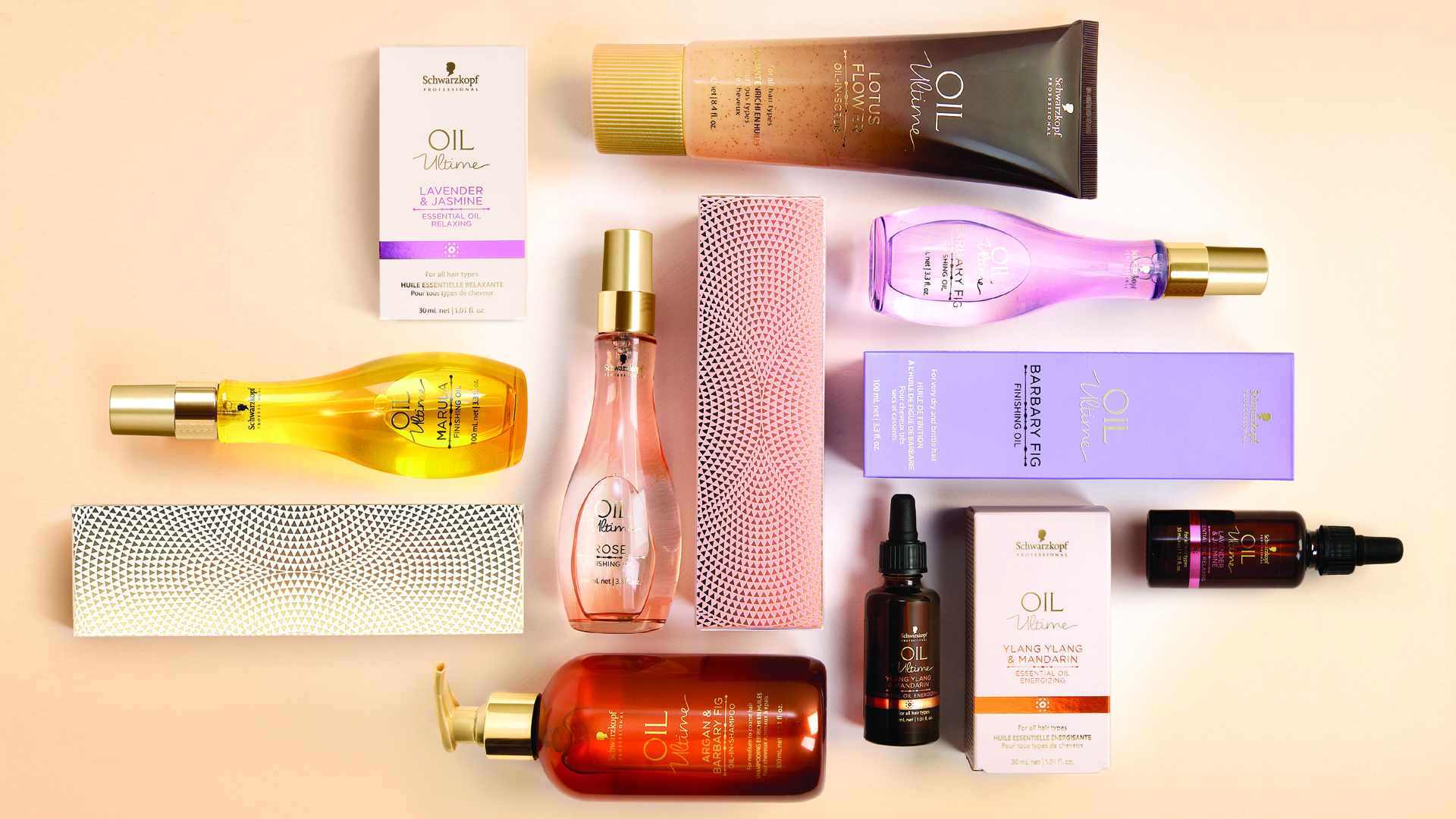 ---
---
Crepuscule has helped Schwarzkopf Professional to develop the tone, style and graphic identity of their new brand of premium oils: Oil Ultime.
---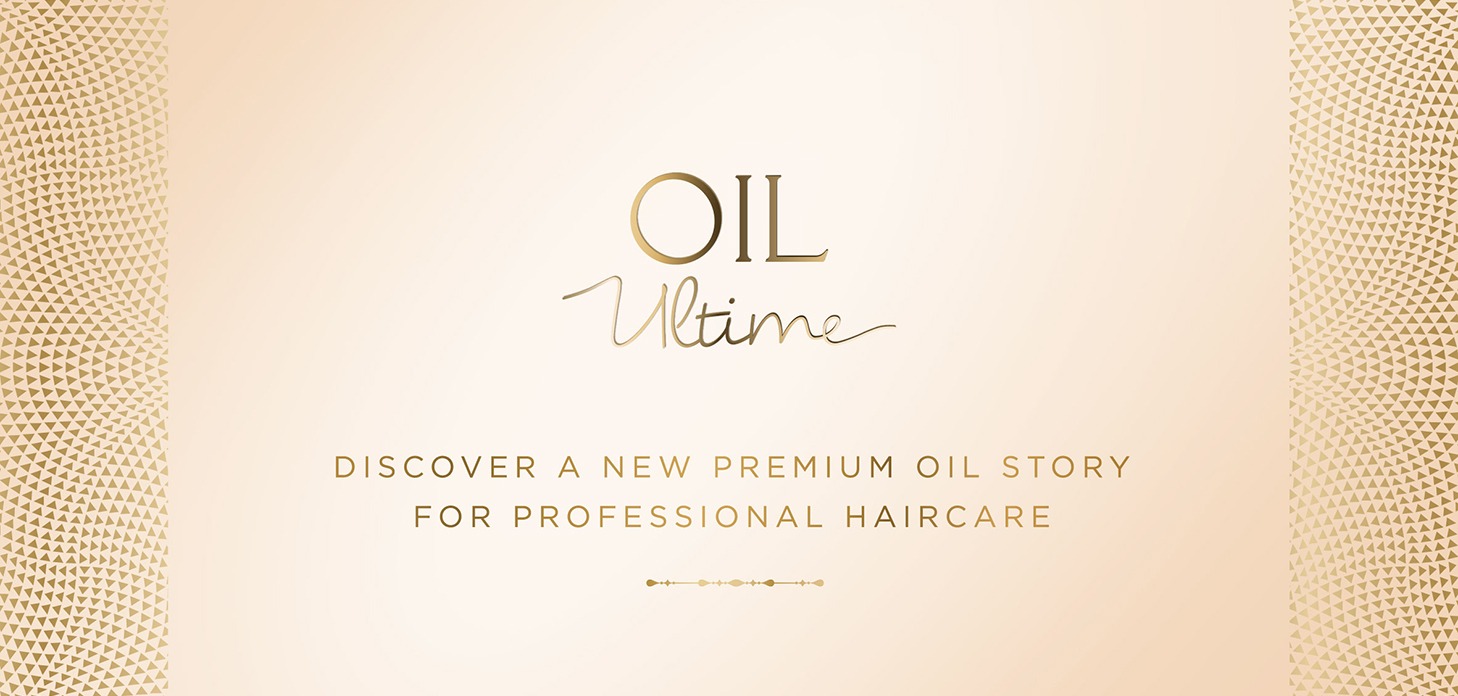 ---
Our inspiration
Oil Ultime is all about precious, 100% natural oils that are hyper-distilled to provide the hair with the purest nutrients. It is a sensory, indulgent experience.
To convey this expertise and the product's sensory aspects, Crepuscule defined the tone and style of the brand around feminine codes with transparent, pastel tones to reflect the purity of the oils, and premium, jewellery-inspired design elements.
---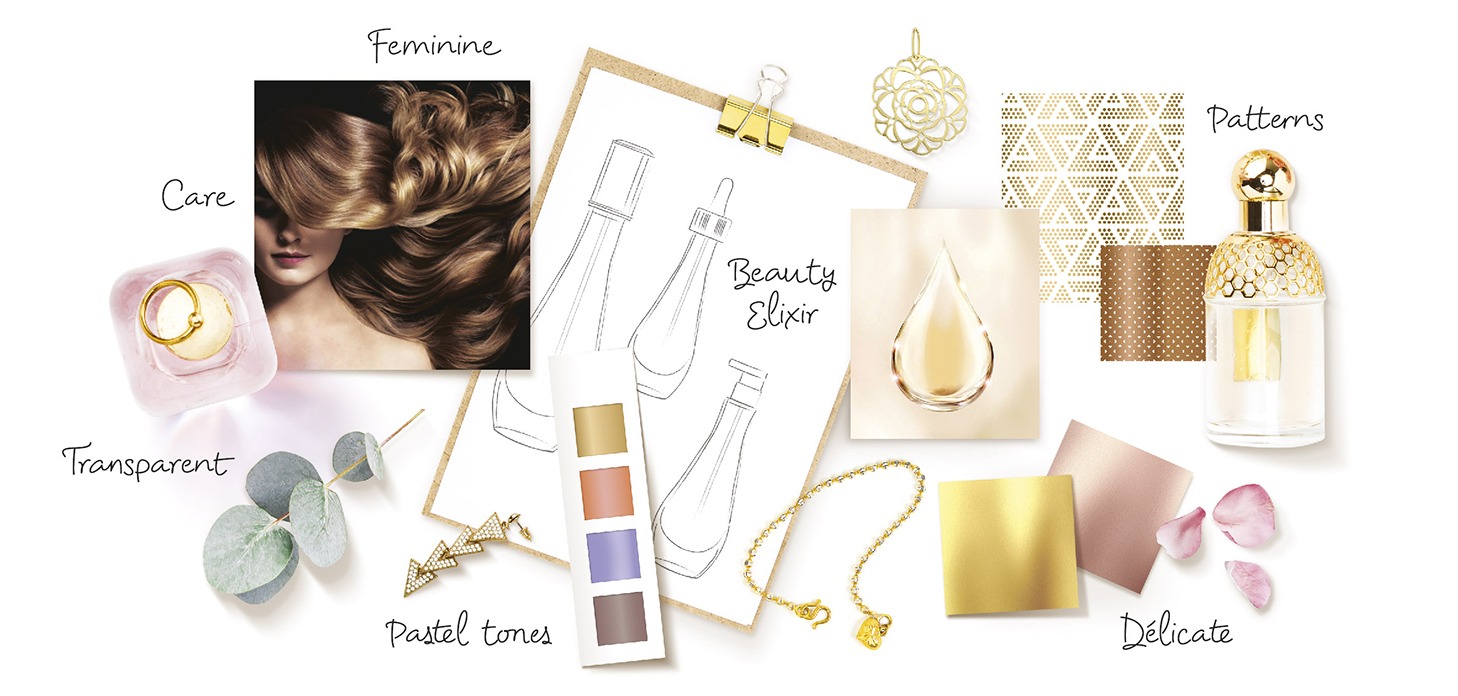 ---
Brand DNA
The brand DNA was created around 3 complementary components:
The brand logo, with a mix of high status, handwriting fonts, to convey both expertise and indulgence
Colour and finishings are precious, natural, care-oriented & feminine
High-end patterns to enhance preciousness
---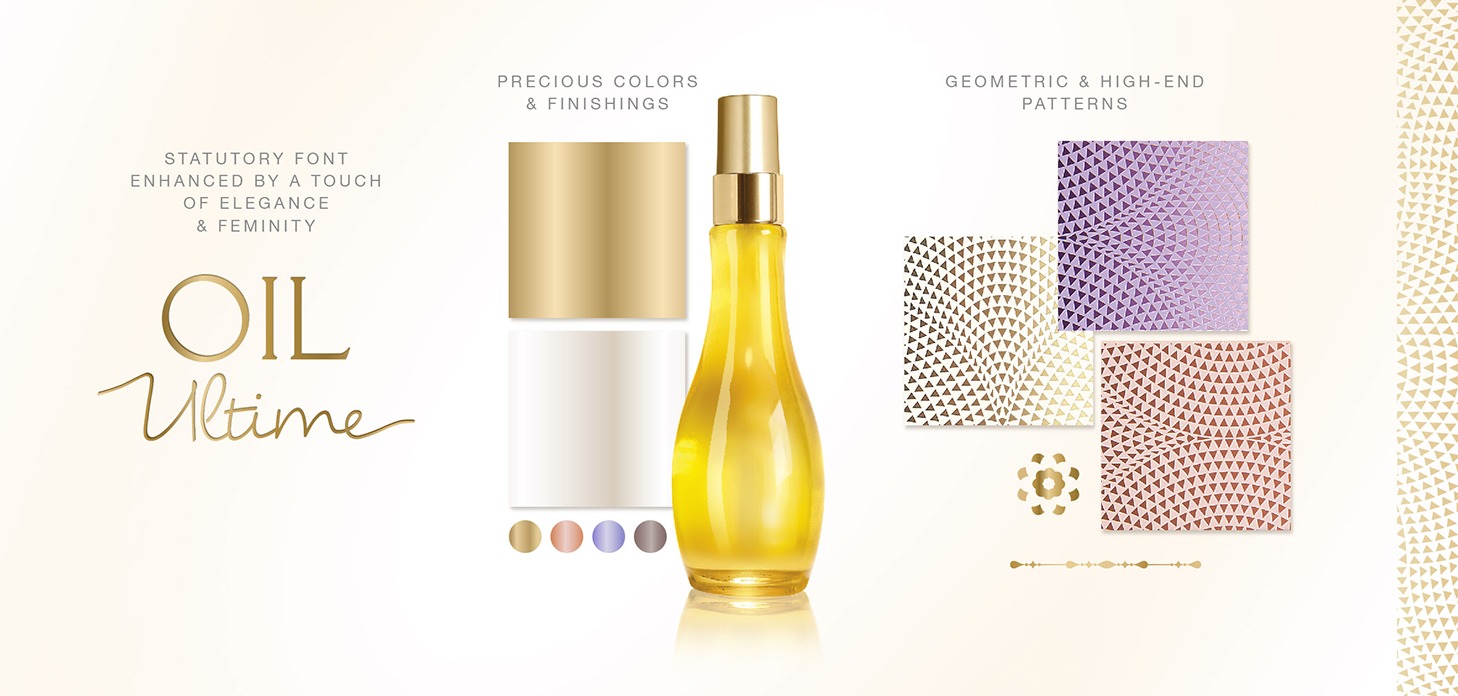 ---
High Status, precious hero product: the finishing oil
Crepuscule also created the hero product's shape, taking our inspiration from a precious drop of oil.
The roundness of the bottom is counterbalanced by a slender neck and elegant shoulders.
The bottle is made of glass and has a selective pump distribution system to convey this premium, expert offering.
---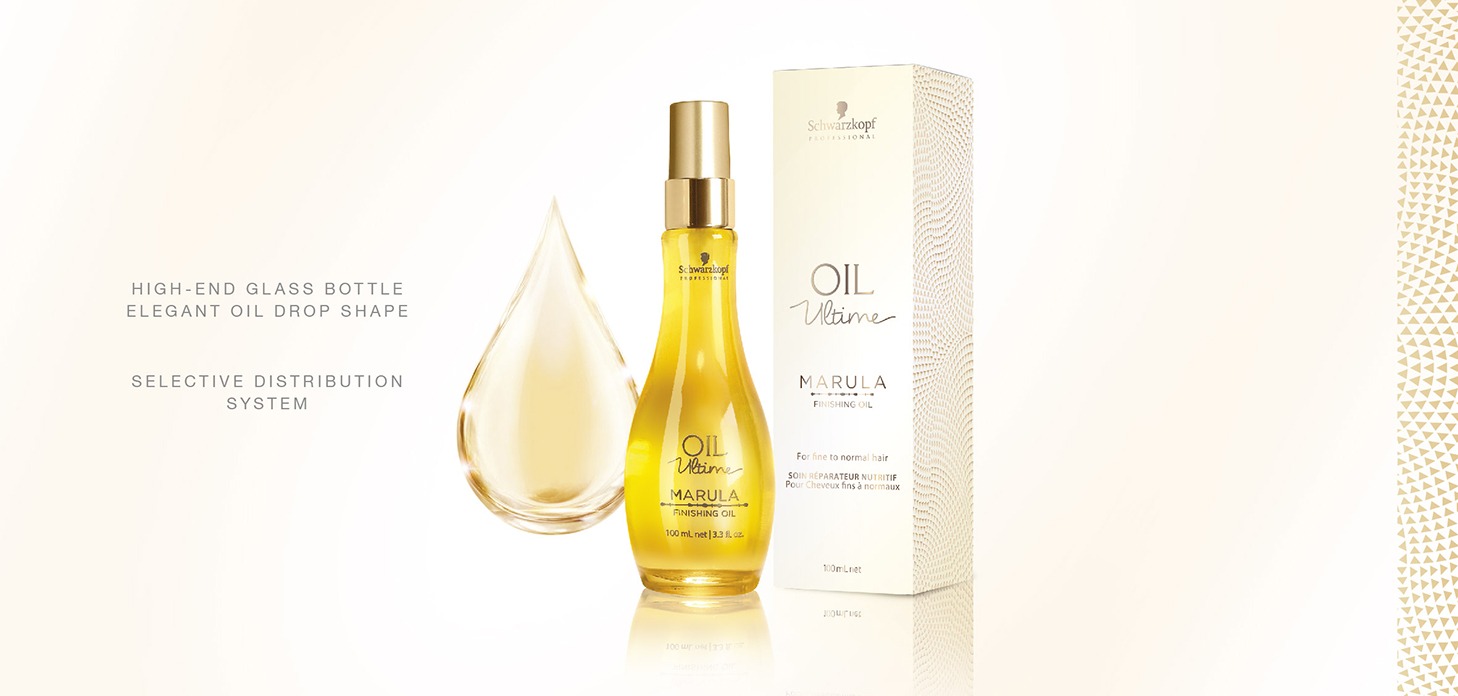 ---
A range of delicate, aspirational oils, conveying purity & lightness
---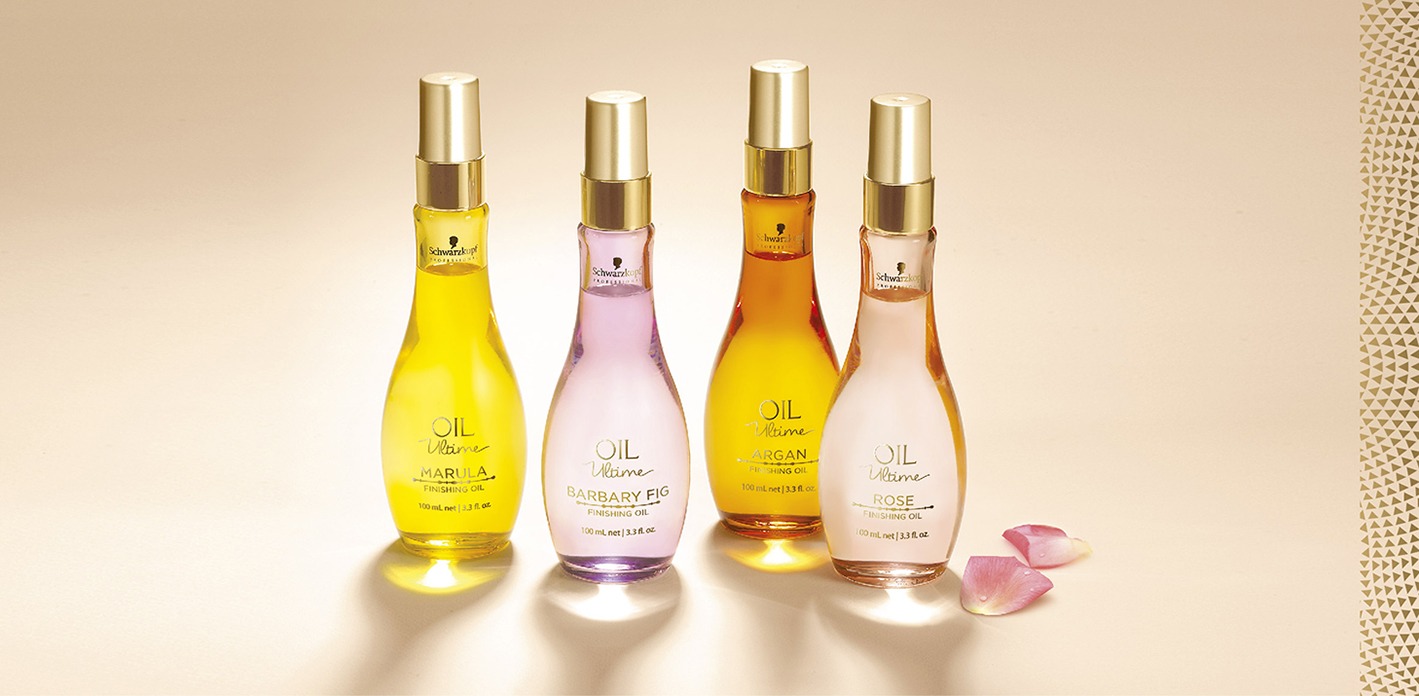 ---
This delicacy is also displayed ont the folding box sides

The finishing oil's secondary packaging was designed using sophisticated colours and patterns on the sides inspired by metallic jewellery, to express the femininity and preciousness of the formulas.
---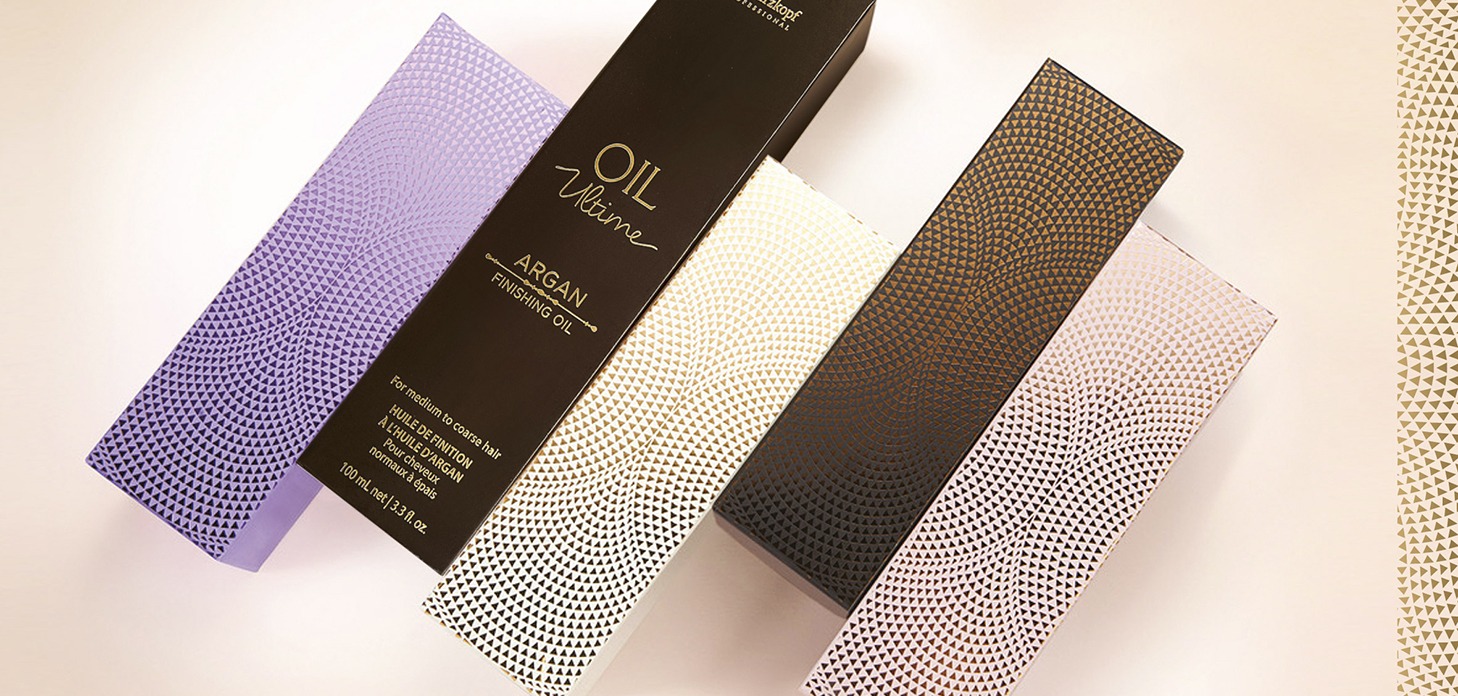 ---
Indulgent hair care rituals for every hair type

A hair care routine of shampoos, conditioners and masks in Amethyst and Amber-hued packaging to provide sublime shine and replenish the hair without weighing it down.
---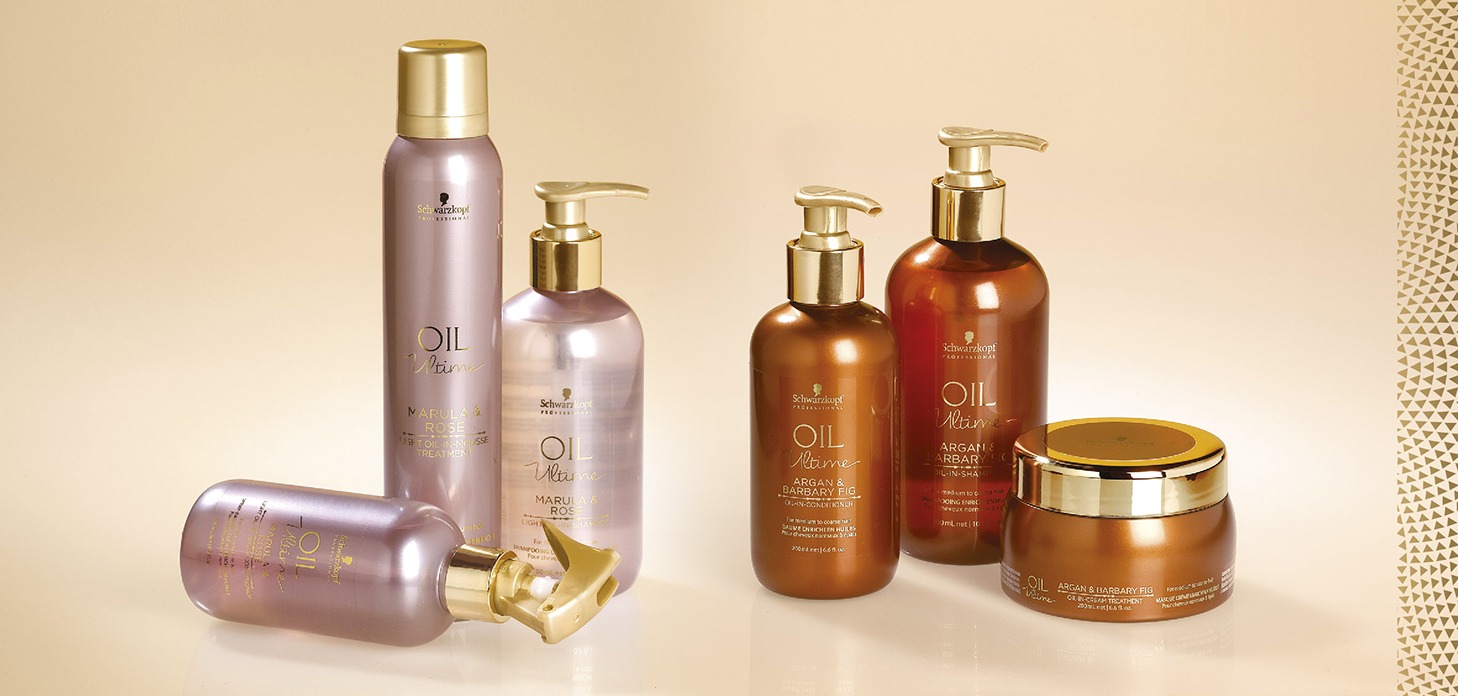 ---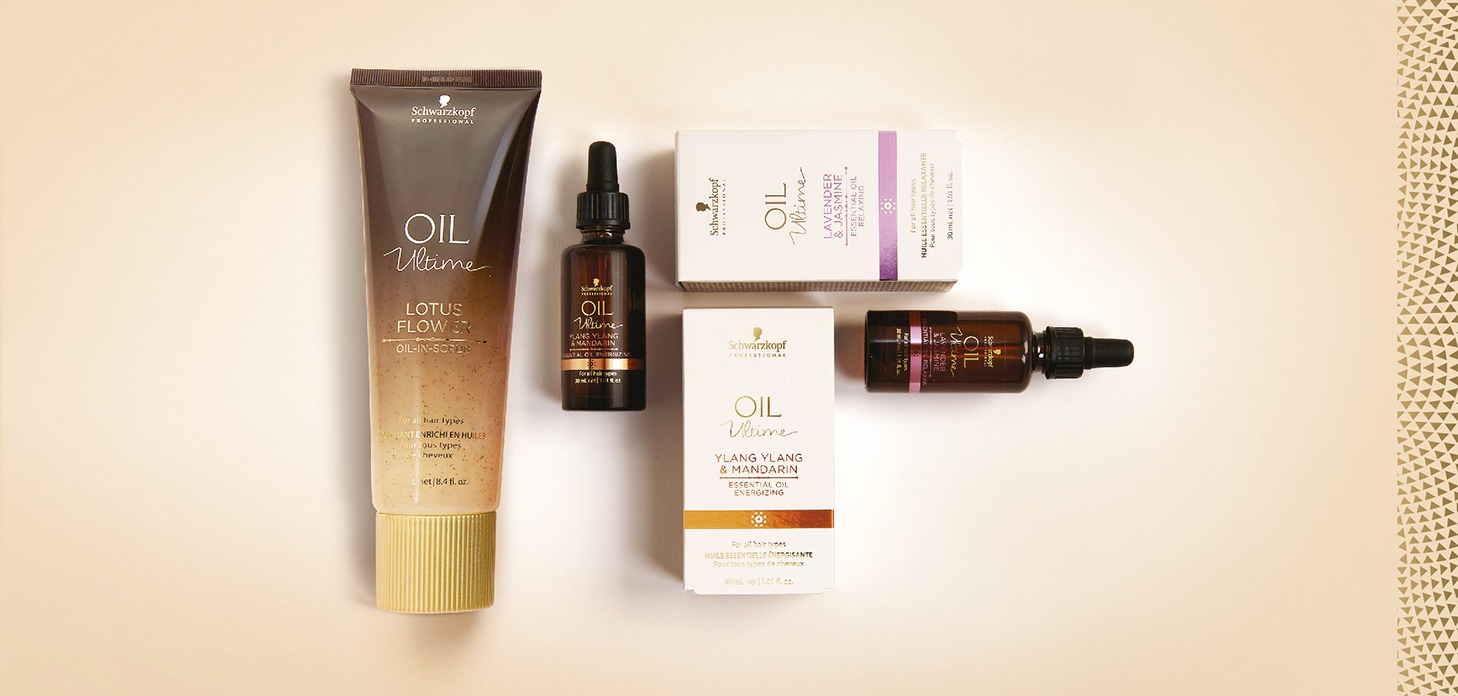 ---
Dedicated products for a pampered scalp

---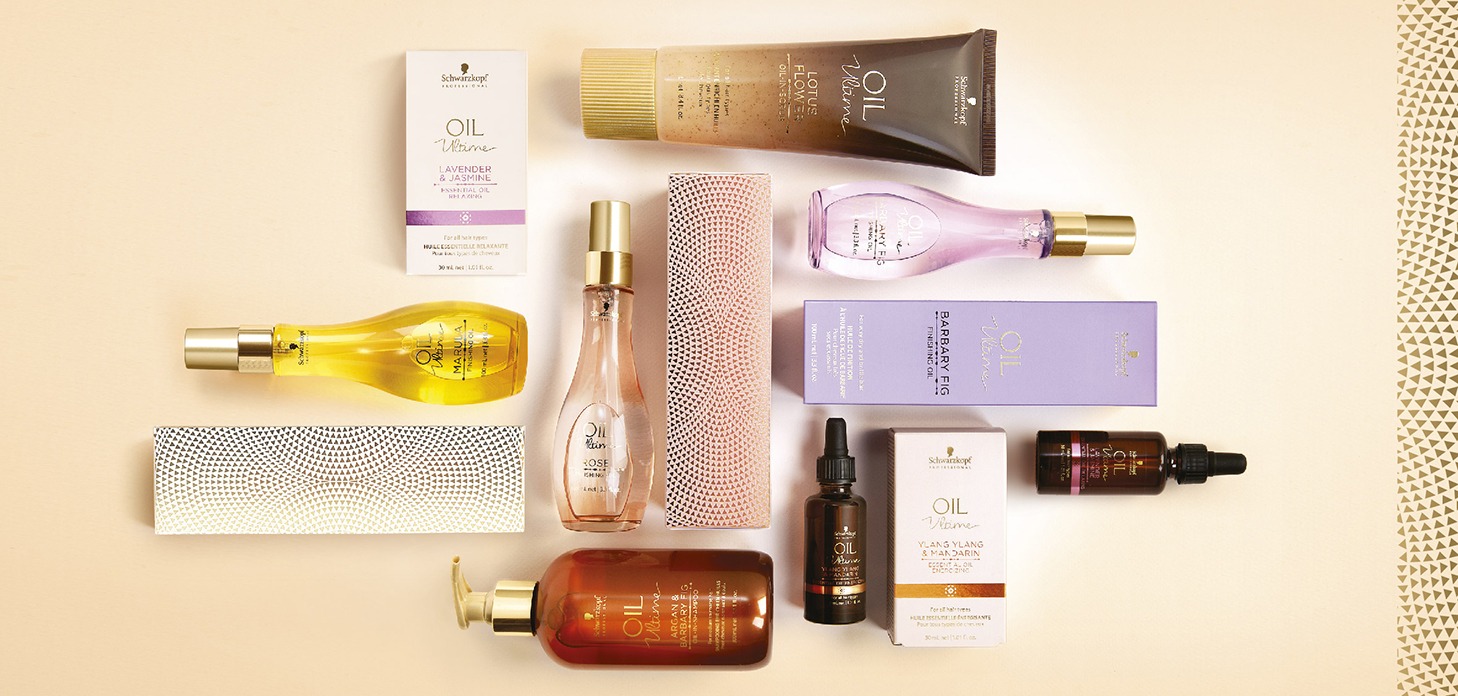 ---
The story of a new oil rich in sensory appeal & preciousness

---