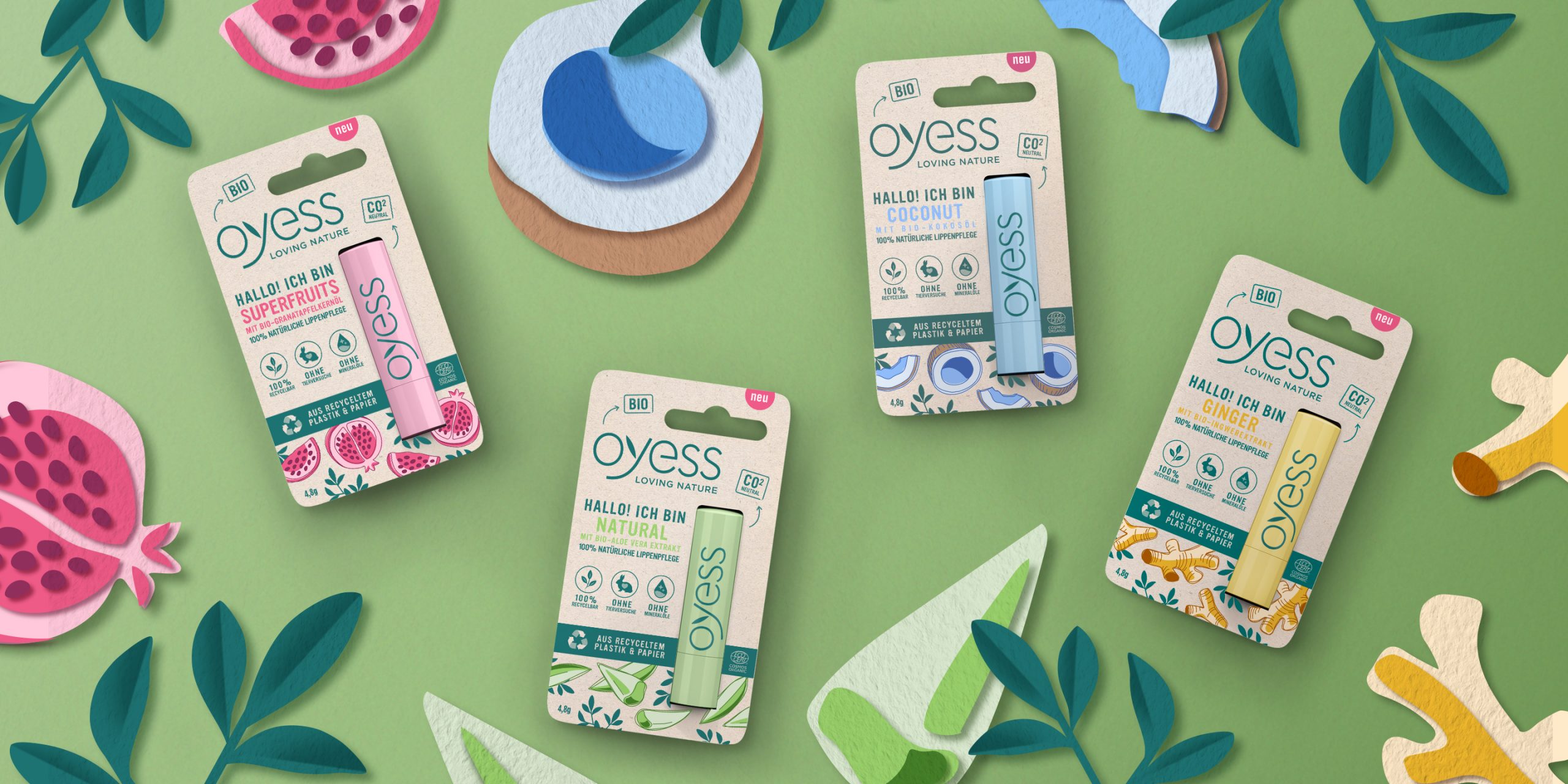 ---
Oyess is a new lip balm brand with an identity created and designed by Crépuscule.
Oyess identity is built around this mindset: a lip balm brand that is all about transparency, honesty, authenticity, consideration, fun, and joy.
The logo highlights the sustainability, naturality and femininity of the brand, with delicate curves and a deep green color. The range contains 4 lip balms, each one of them with a different fragrance and color coding. The lipstick case is composed of recycled plastic and the blister is fully made of carton to avoid the use of any plastic. Design-wise, we emphasized on the ingredients through lively and vibrant illustrations.
Overall, Crépuscule creates an approachable, playful, natural, smart & conscious brand to make consumers feel proud about using Oyess products!